Muslim tombstones
are very specific. They sometimes obey the rules imposed by the Koran. Here is some information on the characteristics of
Muslim tombstones
that will serve as a guide in your choice: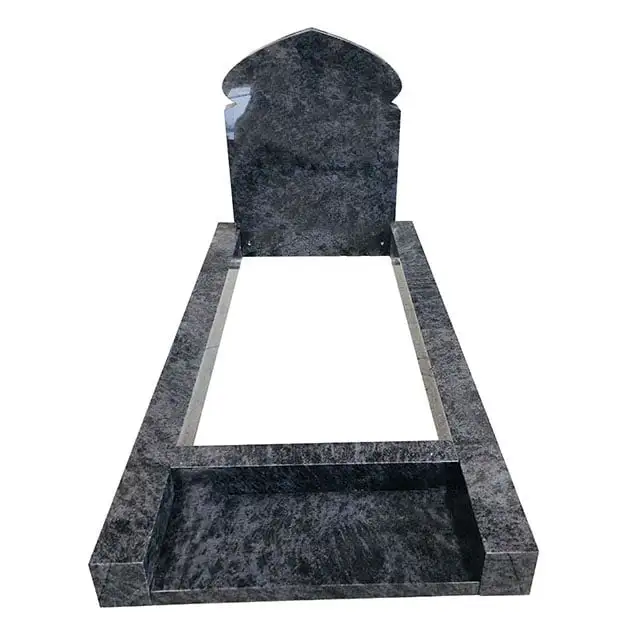 Muslim tombstones
do not have a tomb that covers the tomb. However, they can have a vertical part, called a stele. This has a special shape: the top of the stele is reminiscent of the roof of Mecca with a dome shape, however it should be noted that many
Muslim tombs
do not have a stele. If there is no stele, it is possible to place a
tombstone
on the ground with the name of the deceased and a verse from the Koran.
Muslims should be buried in the ground without a coffin.
The
Muslim tombstone
should be simple and unsophisticated. To hide the visible surface of the earth, small stones can be placed to cover the earth.
In order to hide the earth, the family can place white pebbles on it. Then, the choice of the stele (optional), can be done according to the taste of each one. However, it is important to keep in mind that the stele should have a rounded shape with a pointed end reminiscent of the dome of a mosque.
Different styles are possible, from the simplest to the Arab-Moorish style. The building material can also be granite or marble, depending on the budget and the expectations of families. It is also possible to add a second, more discreet stele at the foot of the monument.
Xiamen Justhigh Import & Export Co, LTD
.
1802.NO:258.Dongdu Road Huli District 361009.Xiamen China
Phone: +86 592 5565566
www.chinagrabmal.com